VA2T Stainless Steel Coffee Ice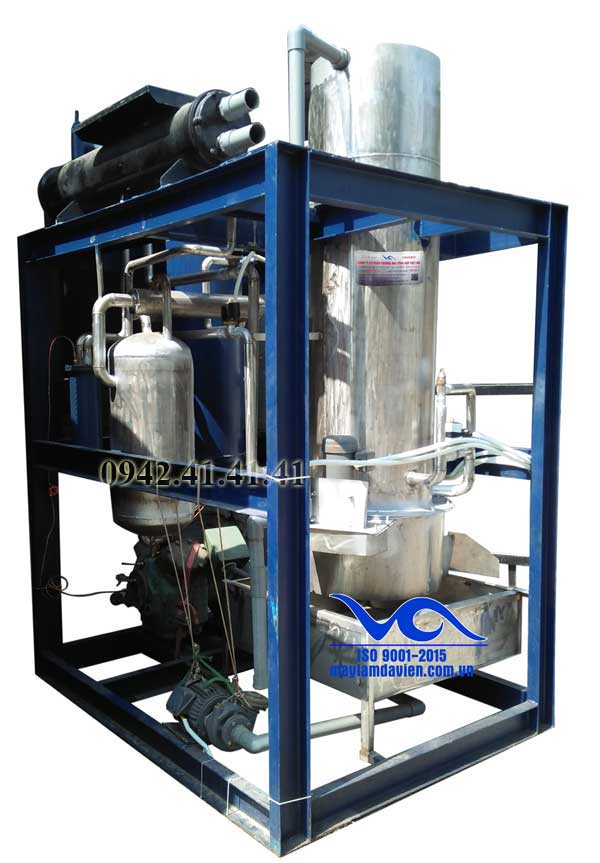 VA2T Stainless Steel Coffee Ice
Đánh giá

Model:

VA2T Stainless Steel Coffee Ice

Price from:

From 239.000.000

Status:

Available

Manufacturer:

Genuine VA

Standard:

ISO 9001 - 2015
Or
Advice Request
Video
Specifications
Images
Description
THÔNG SỐ KỸ THUẬT CỦA MÁY LÀM ĐÁ VIÊN
VA2T CÔNG SUẤT 2 TẤN /NGÀY ĐÊM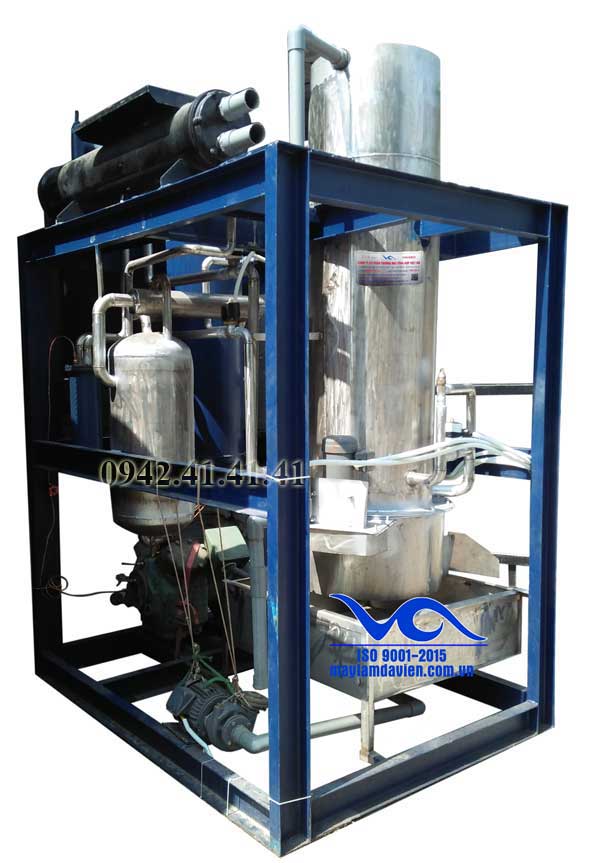 Factory premises:
To produce bottled purified water effectively with Inox VA2T, customers need to prepare a site plan below: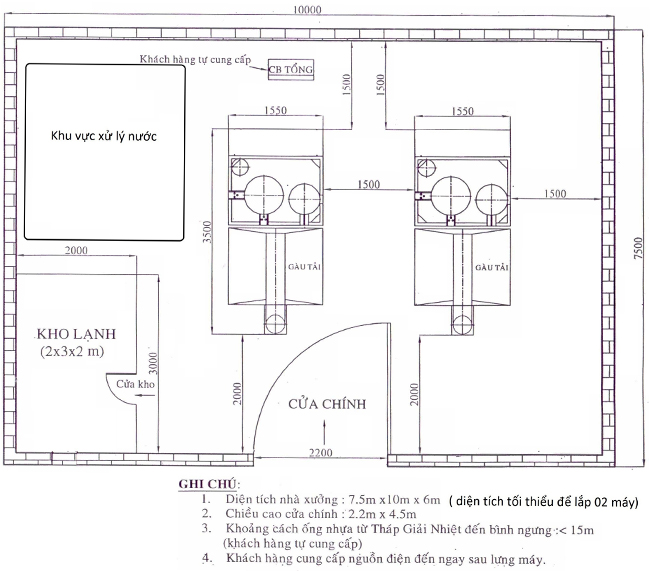 VA2T Power saving stainless steel exported tube ice making machine!
Viet An General Trading Joint Stock Company formerly known as Viet An General Trading Co., LTD was equitized from 08/2009, is the leading company of importing, distributing water filtration lines and filling lines, manufacturing stainless steel exported tube ice making machine with VA-USApec-Vinaro brands, are No. 1 quality in Vietnam.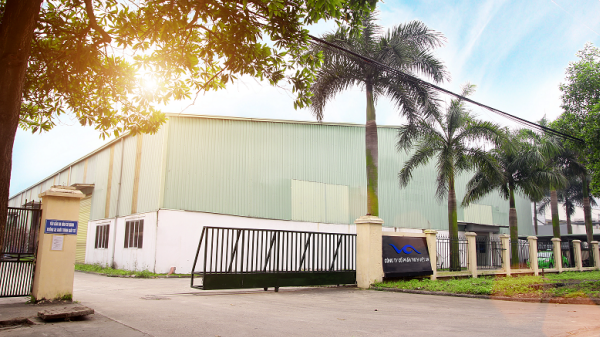 After almost 20 years of building and growth, Viet An JSC. has received "2009 Gold Medal – High Quality Vietnamese Goods" , "2009 Golden Lotus Cup – High Quality Vietnamese Goods", "2015 Gold Medal – Viet Nam Leading Brands", "ISO 9001-2015 Standard Certificate" of Viet An brand for Water filtration line and tube ice making machine production process,  especially to represent The Vietnam Association of Small and Medium Enterprises to attend a meet and greet with President TRUONG TAN SANG on January, 12th 2016.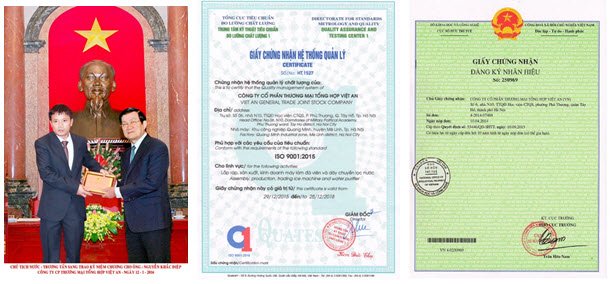 With modern equipments, a professional production management, skilled technical teams, Viet An JSC. was, and is providing to the market high quality products with reasonable prices and guaranteed progress to meet the different needs of customers at home and abroad.
International standards ISO9001-2015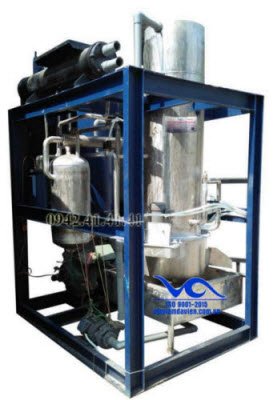 Viet An's 2TPD capacity exported ice making machine Model VA2T is assembled and its quality is managed according to international standards ISO 9001:2015 which is the most demanding standard nowaday. Viet An has exclusively registered VA brand no. 250969 and 250970 at the National Office of Intellectual Property of Viet Nam.
VA2T Power saving ice making machine is produced at Viet An's factory in Hanoi, Viet Nam. This is the largest scale ice maker factory in Viet Nam with an area of thousands of m2. Every year it could provide thousands of ice making machines for the domestic and international market.  Ice machines are distributed across the country with branches in Hanoi – Ho Chi Minh City – Hue – Danang – Buon Ma Thuot and exported to Asean countries.
VA2T Stainless steel Exported tube ice making machine is number 1 quality product in Viet Nam, qualified to export to Asean countries and the world with best price compared to similar products on the market.
Technology saving 45% power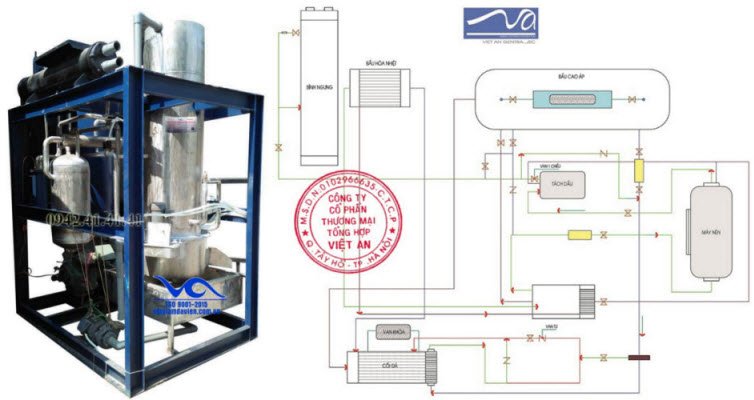 VA2T Stainless steel Exported tube ice making machine is applied USA's latest energy saving technology saving 45% power consumption compared to other ice machines on the market.
VA2T Power saving SS Exported tube ice making machine has an automated and completely closed ice making process. Ice products have purity level which is qualified for Viet Nam 6-1/2010/BYT standard of Health Ministry on hygiene and food safety and USA's international standard FDA and qualified to export to Asean community.
Increase machine's working life expectancy by at least 15 years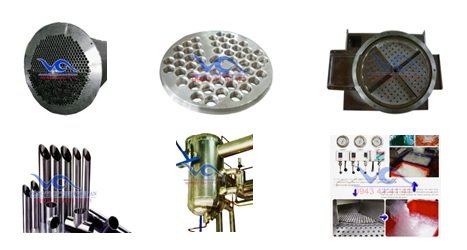 With construction of industrial-strength stainless steel, including evaporator shell with stainless steel tubes, cutter system,  sump, refrigeration piping, etc…VA2T ice making machine is designed for durability and lasting performance, not corroded because of oxidation, well-adapted to climate conditions, to increase machine's working life expectancy by at least 15 years.
Stainless steel material helps cleaning VA2T extremely simple, ensures food safety and hygiene for superior end product. 
Other advantages of VA5T Stainless steel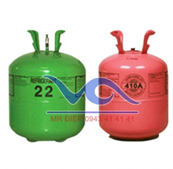 VA2T ice making machine uses cooling methods according to international standard with R22 solvent imported directly from India, ensures safety for human health thanks to the good quality of finished product.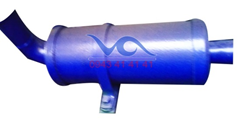 Because of good silencer system, VA2T ice making machine has small noise,  less affecting people around.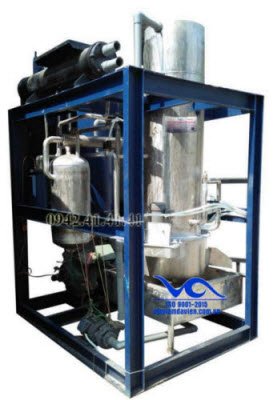 VA2T ice making machine has a very compact industrial design,  makes installation simpler for customers. It is designed for 24/7 performance.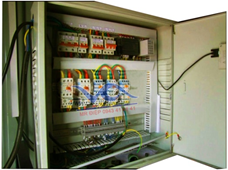 VA2T ice making machine has an Auto Electrical System helps operating the entire process of ice making, automatically disconnects when there're electrical problems, automatically adjusts ice making time to have a satisfied hollow core.
Depending on demands,  VA2T ice machine has various types.When using for coffee, we use 18, 23, 27, 30mm diameter ice.When using for beer, we use 44, 48mm ice, when using for both coffee and beer, we use 34, 38mm diameter ice also known as multi-purpose ice …etc. There are many ways to choose a suitable ice machine for your needs. In North Vietnam, people tend to use multi-purpose ice while in South, Tay Nguyen and  The middle use coffee and beer ice.
The auxiliary equipments for VA2T ice machine include:
Cold storage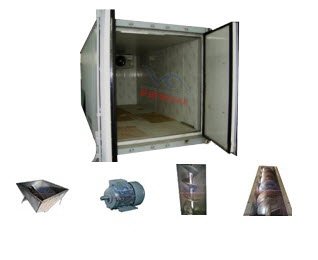 Commonly using a storage with dimension Length x Width x Height = 2x2x2 m = 8m3. With this volume, it could contain about 2 tons of ice, ensures there's  ice to use in maintenance cases, power outage, storing ice at night or on rainy days.
Using the best white Styrofoam material , wrapped with two thick steel sheets, referred to as Panel and safety lock system ensure ice storage temperature stabl,e about -4 to -9oC, with this temperature, ice becomes separate, doesn't stick together when deliver to customers.
Packaging system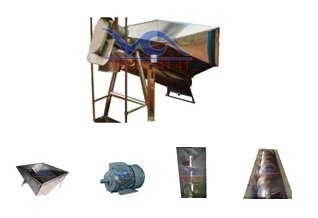 Are manufactured of stainless steel at Viet An's factory, this system supports user efficient and effective in packing ice into bags to distribute to customers.
Water filtration systems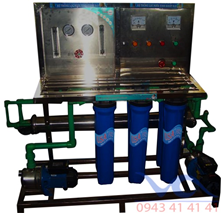 Customers can use sterilizing filtration system based on nanotechnology or RO technology to make ice because both of these systems are good for water quality which is qualified for drinking water standards of Ministry of Health.
Water filtration systems based on nanotechnology don't have wastewater and have low cost, usually from 15 million VND, ensure water for VA2T ice machine runs continuously throughout the day.
Water filtration systems based on RO technology have 50% or more of waste water, cost is from 30 million VND.