Learn about filtering tank automation
Turkish ready-built filters are widely applied in the water-level stations with small capacity or the day chuyen tinh khiet san nuoc crude. Filter is the final phase before the clean water is returned to the tank to pump out the water supply system outside the station.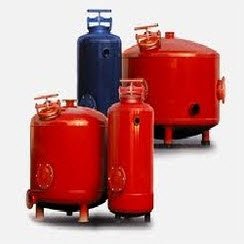 With layout filter material, the grain size of materials and characteristics of the materials we can make out the filter with different filtering speed, greater efficiency, reduced cost of products and handy in the installation, operation and speed up the construction of stations.
The material level in Turkish can be sand, sand filter, filter sand (IS) iron manganese (MS), sand iron manganese filter combination filter particles, (MIS) Arsenic (AS), activated carbon from bamboo stream, coconut and quartz pebbles.
The principle of operation
The water comes through the door with vertical load on the remaining in the water after the process of filtration tank will be cleaning accessories, catalyst, oxidation to reduction by contact with a filter material layers or more, depending on the nature of the water required. After the country went through from the layer filter material will be collected by the capture filter mounted on the floor of the tank filter and flow out.
Filter composition cent Cup nuoc essential khiet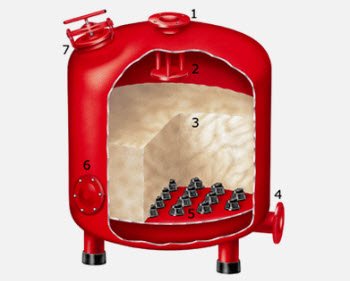 1. The doo
r 2. Water compartme
nt 3. Class material
s 4. The doo
r 5. Capture filt
er 6. The door remove materi
al 7. Drain valve
Wash the filter
After a period of use, the filter system will reduce air flow, filtration speed or quality of water output, this is the time to wash the filter system recovery.
The water level will be on from the bottom up, the water flow is intense amount of entirely dirt will push out through the operation of the valve and the pump.
Automation
Depending on the requirements of the customer which can design active systems manually or automatically in each cycle. Operators do not need to spend a lot of effort and time for this phase.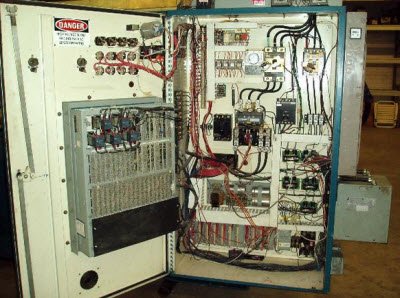 The system is set up the sensors, the valve automatically closes the opening is controlled by a central cabinet. Electrical cabinets are designed in detail, neat, science under each system.
Testing
The filter and the filter system be built machining details according to the drawing with water engineers, automation and experienced team of professional welders.
Always operate the system tested in the factory before being shipped on the installation, make sure the products reach our customers are always interested.
(Collectibles-day chuyen tinh khiet nuoc loc dong bottles)